Real-time custom gamification
for your event
Physical, online or hybrid.
We are a learntech - we help people teach and learn - through shared digital interactions, with a customizable platform with the look of your event, company or client.
We keep your audience engaged -and awake- in your presentations.
Connect
with your audience
Co-create
with your guests
our interactions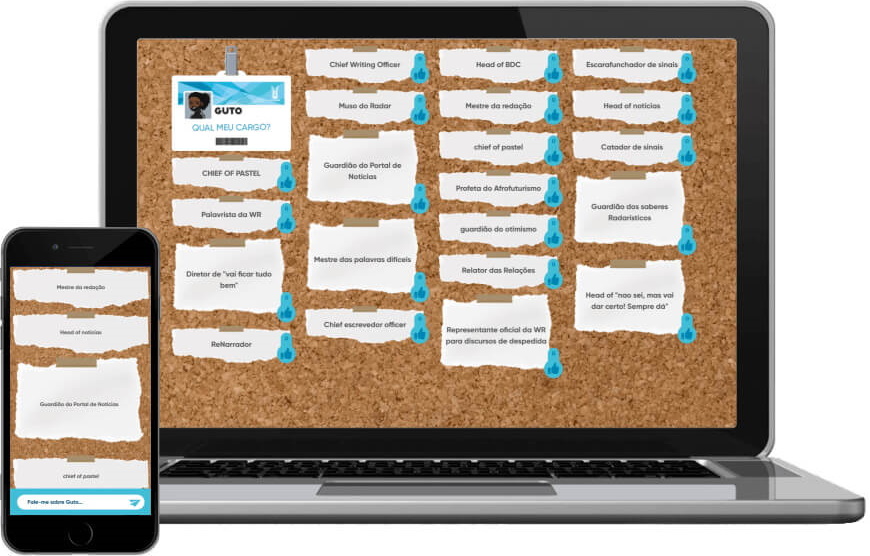 shuffle
Want to create together with your audience? With shuffle, you allow the capture of insights and, in a second moment, the choice of the best creations by the audience!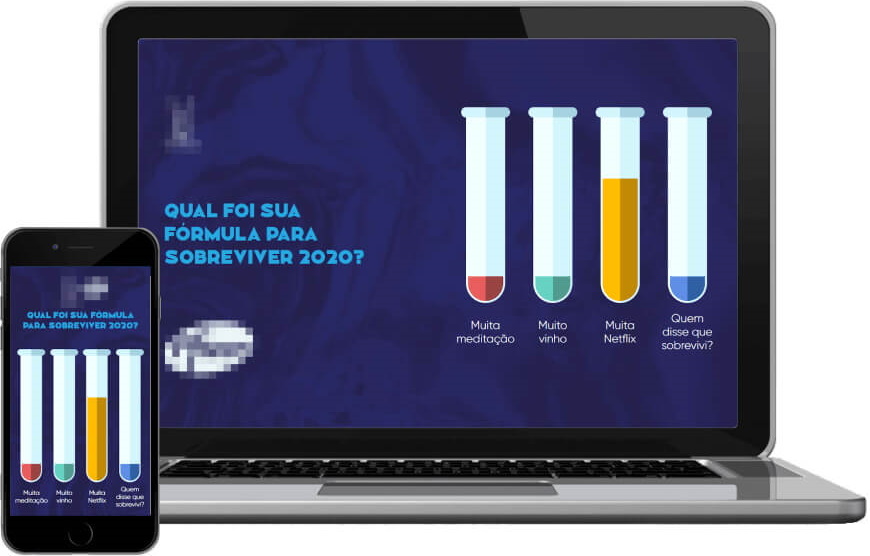 meter
Capture the audience's feeling about a topic with a tool that allows these perspectives and demonstrates it in real time in a customized interface.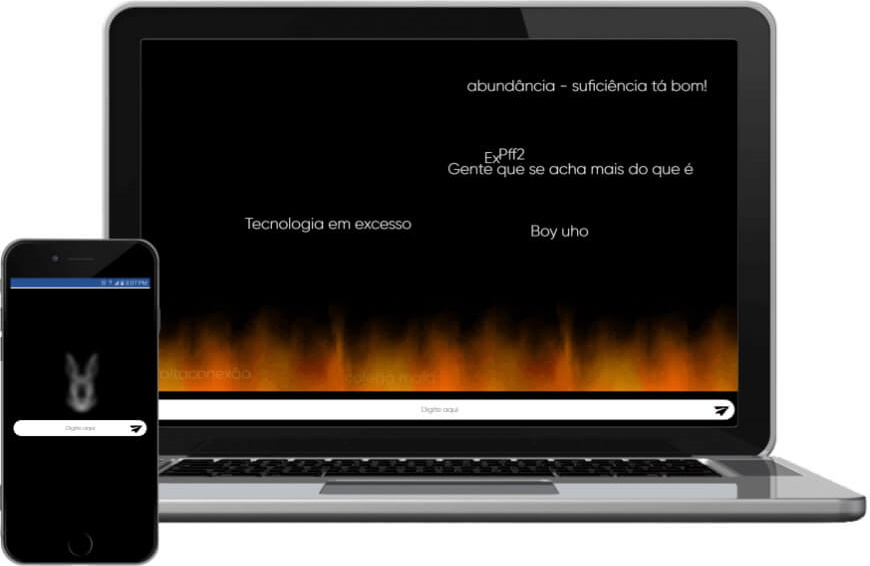 wordfall
Create - or destroy, you choose - with your audience quick and ephemeral insights. Don't worry, you can enjoy them later :)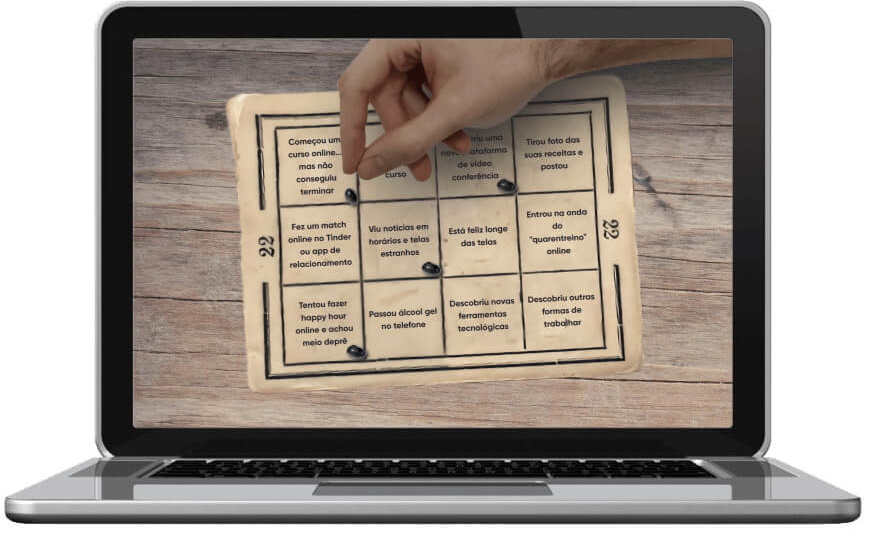 bingo
Want to find out what the hardest question for your audience is? With bingo, you aggregate multiple pre-defined responses in real time.
A chest full of experiences
for speakers
Engage with your audience in real time - from 1 to 1000 people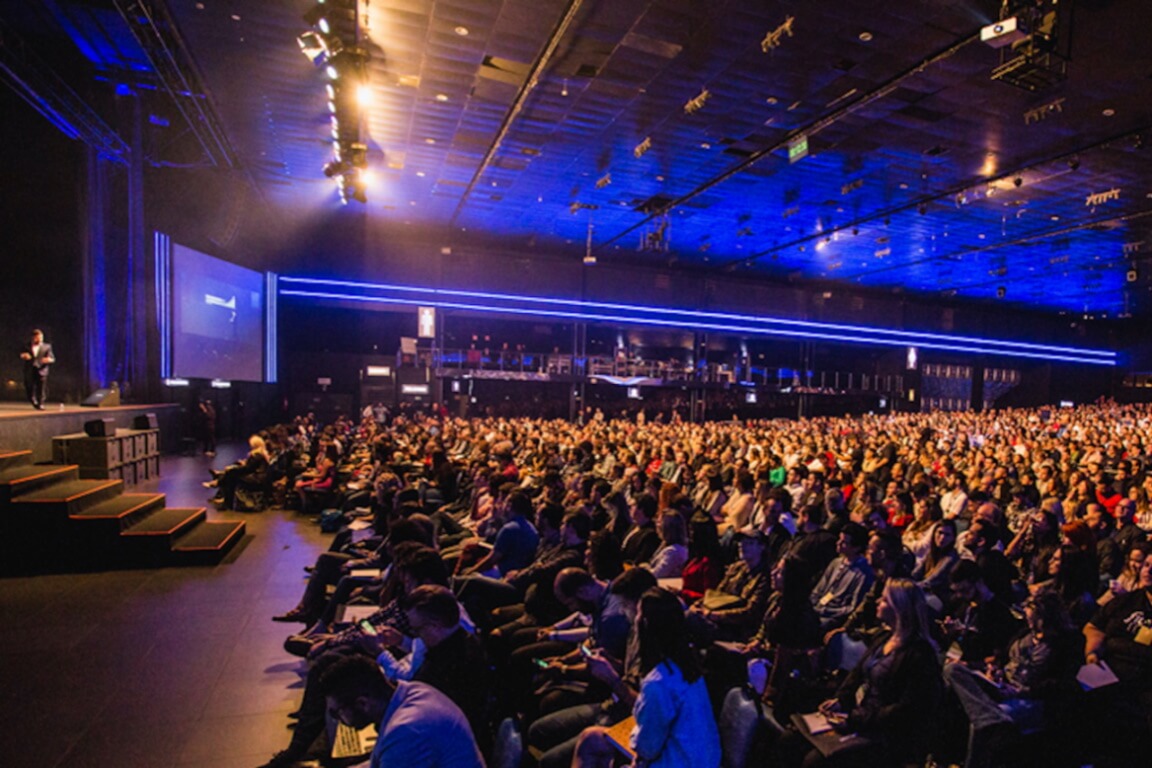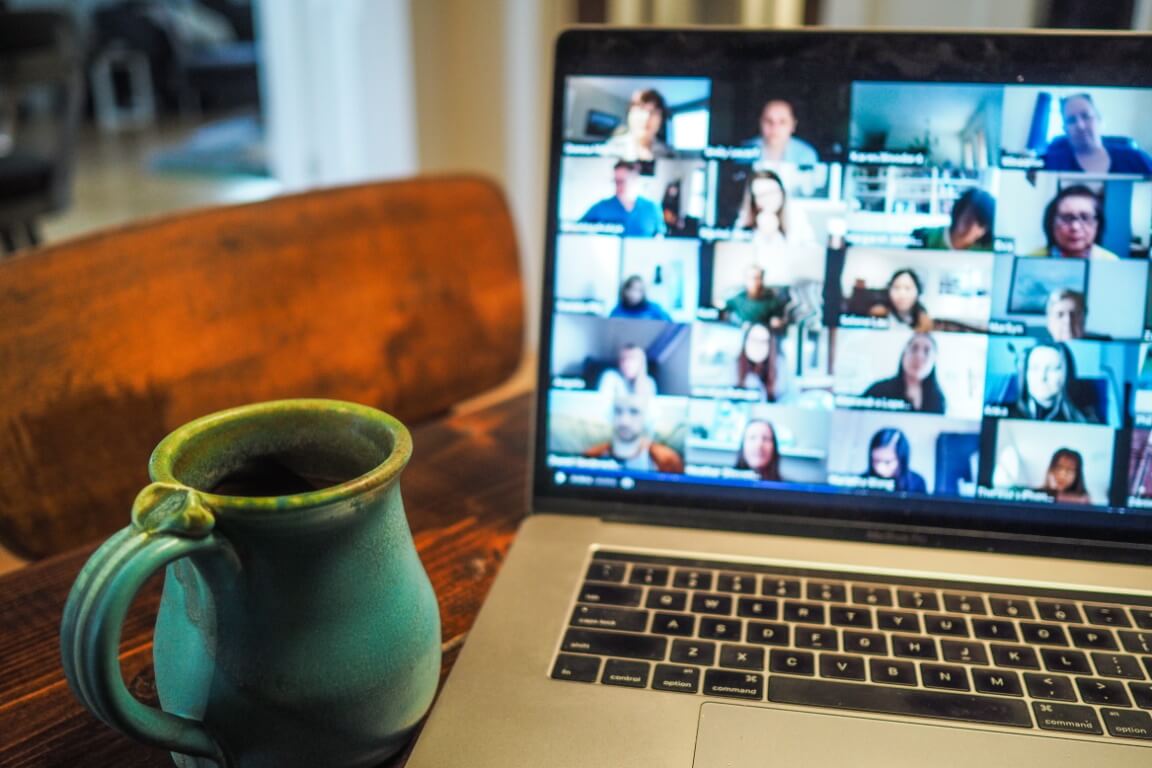 for organizers
Make the event interactive with your visual identity
for schools
Prioritize the protagonism of your students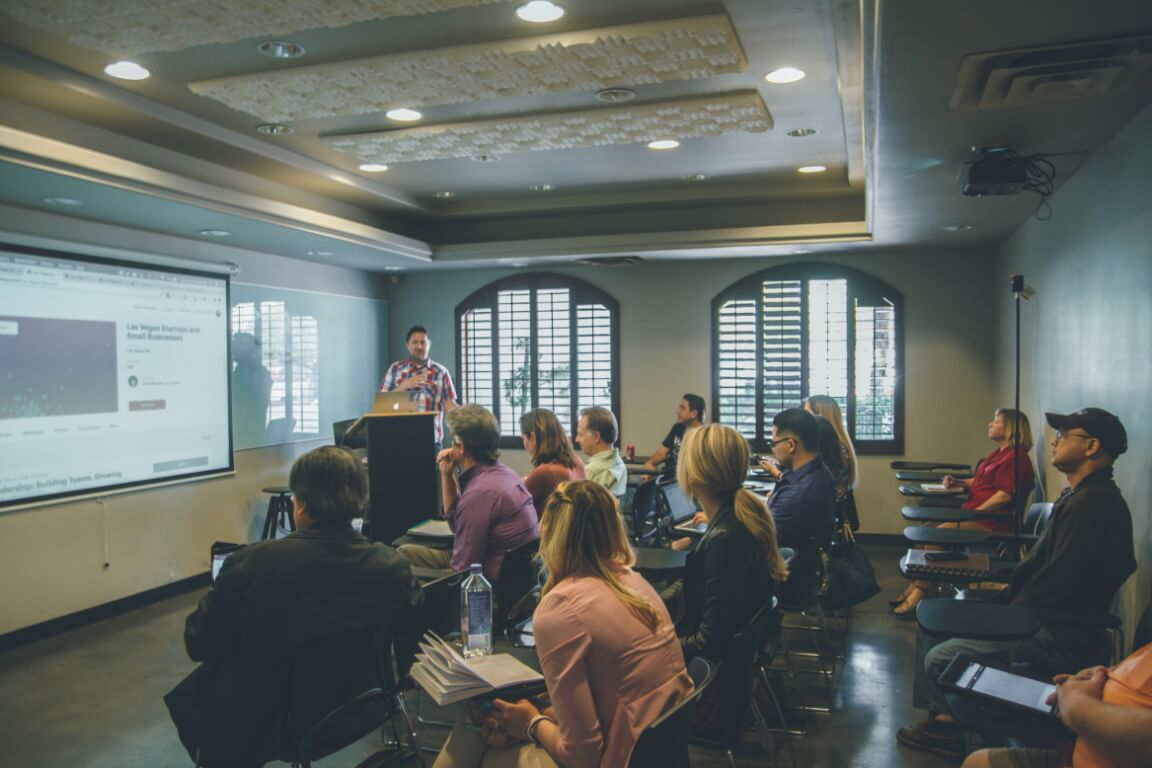 getting started is easy
1. Access the platform via login or register as a new user.
2. Choose an interaction, add logo, colors and customize some options.
3. Now just share the qr-code or link with your audience. Good event!